Ronnie and Donnie Gaylon became the longest surviving conjoined twins in 2014 and were part of King of the Sideshow Ward Hall's infamous 'World of Wonders' carnival tour for many years.
The world's oldest conjoined twins – who spent their whole lives face-to-face and worked on the carnival circuit to support their family – have died aged 68.
Record-breakers Ronnie and Donnie Gaylon passed away in a hospice in their hometown of Dayton, Ohio on July 4.
Born on October 28, 1951, Ronnie and Donnie – who are joined at the sternum and the abdomen, with one set of lower digestive organs – spent the first two years of their lives in hospital.
Parents Eileen and Wesley Gaylon had refused to allow doctors to attempt to separate the brothers after they could not provide a guarantee they would both survive.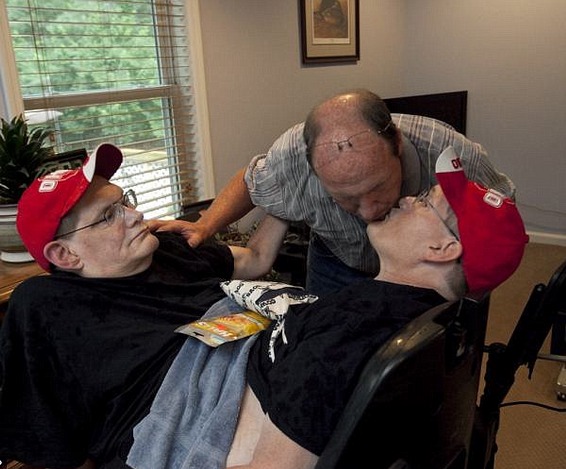 one of them was a Gay.