Strong winds drove wildfires across the villages, hills, and forests around Athens, Greece, starting on July 23, with authorities blaming the fires for at least 74 deaths, reports TheAtlantic.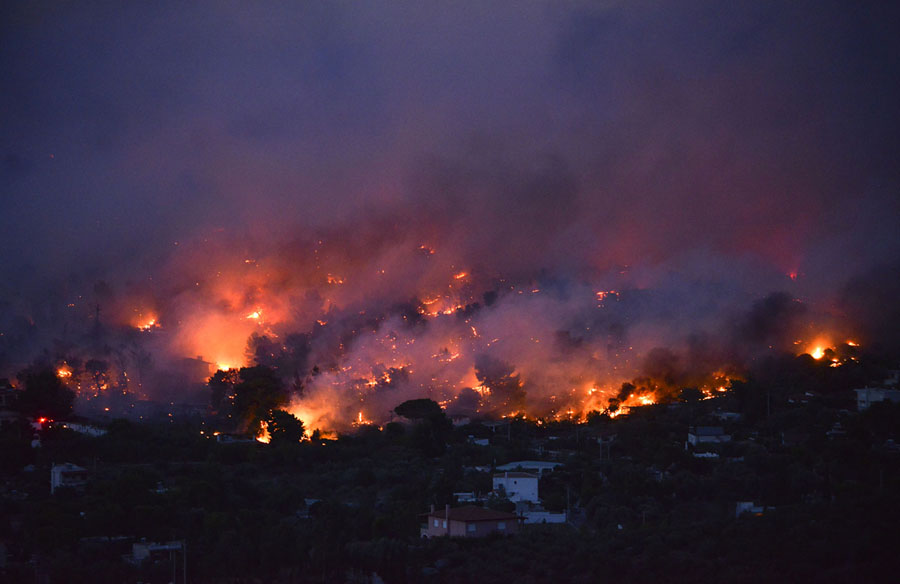 More than 300 firefighters were quickly mobilized to the area, but many residents scrambled to safety on their own—with hundreds racing to the shore to evacuate in small boats, or to try to swim away from advancing flames.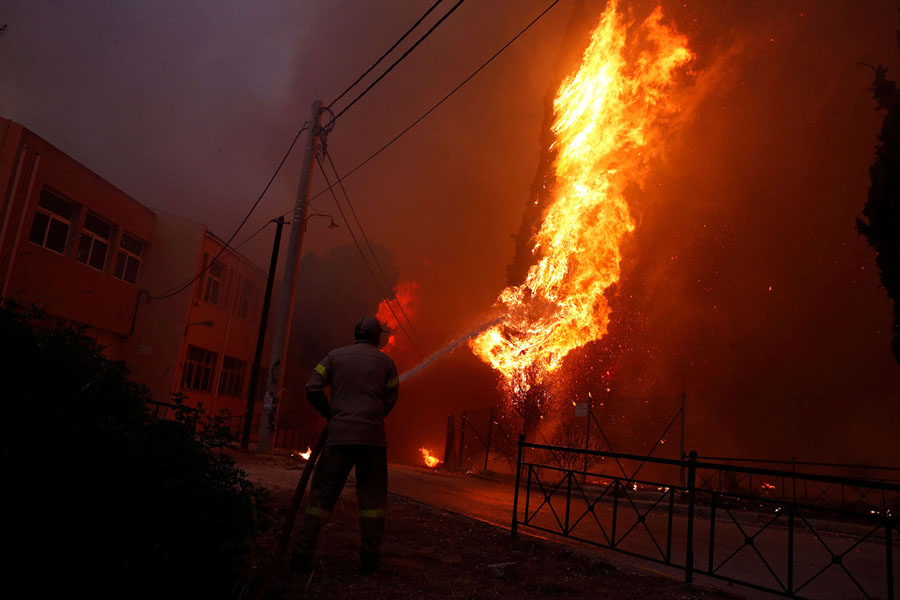 While most of the fire has now been contained, the risk remains high, and Greek officials are asking for international assistance.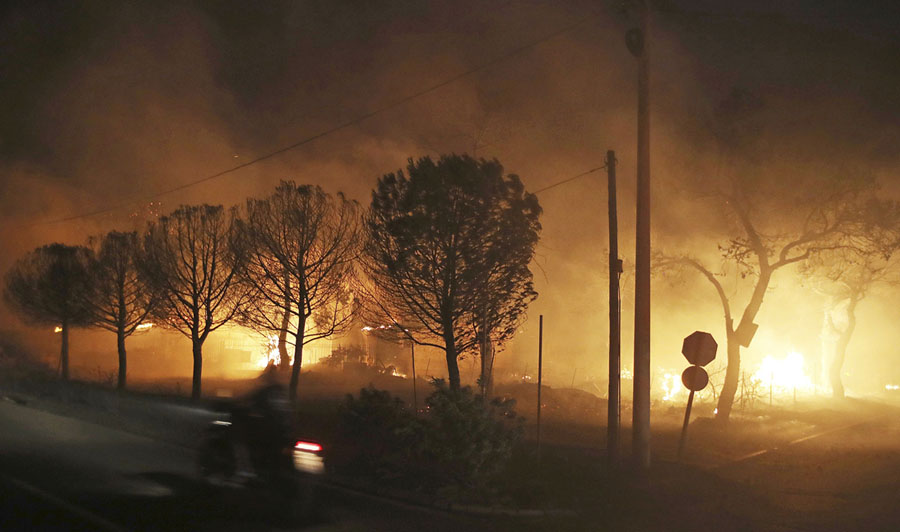 More Photos: