The All Progressives Congress party has reacted to a statement issued by the Peoples Democratic Party over the presence of Governors from Niger Republic at its campaign rally in Kano state on Thursday, January 31, 2019.
The People's Democratic party during its campaign in Ebonyi state alleged the All Progressive Congress were hiring mercenaries from Niger to cause violence in the country as soon as it appears that President Buhari is losing the presidential elections.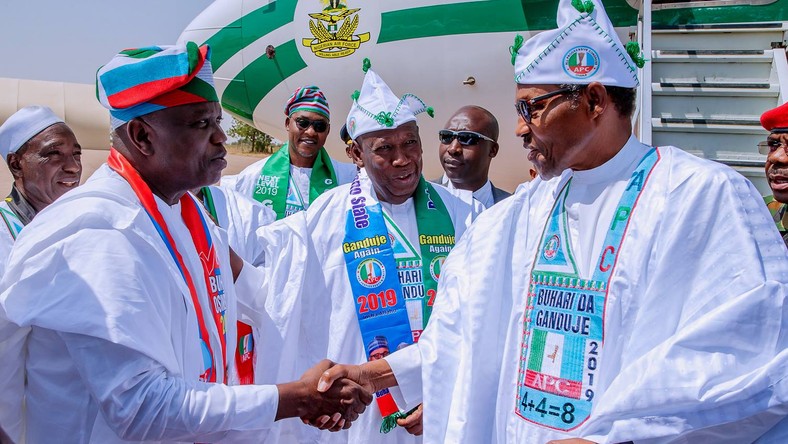 The national Chairman of the party, Uche secondus Called on security agencies to investigate the issue leading to the presence of  these politicians and thugs from Niger Republic to be involve in Nigerian elections.
He adds President Buhari and the All Progressive Congress, in their desperation have compromised the country's territorial integrity as a nation and this portends grave danger to the national security and the sanctity of electoral process.
The All progressive congress presidential spokesman, Garba Shehu reacting to the allegation said no doubt about the words of the opposition party as candidates from political offices in other African countries want to be associated with the President who is considered an honest leader and endowed with qualities that can be rarely found in Nigeria.
Garba shehu on his twitter disclosed some of the African countries are understudying Buhari's political lifestyle and the people's Democratic Party should be worry and ashamed that no African country is understudying them.
The presidential spokesman also recalled when the presidential election was held in Ghana, a candidate branded himself the Buhari of Ghana as well as the chad presidential election in 2018, where posters were printed with their pictures and Buhari's picture side by side.