The Bugatti Veyron is one of the world's most expensive cars worth over $1.7 million to $3 million (an equivalent of N1 billion). It has over 1000hp which can clock over 400km/h.
This exotic ride can also accelerate from 0-100 in just three seconds. Now, imagine seeing a car like this packed on a road in Nigeria! Well, some Nigerians had the 'good fortune of spotting a Bugatti Veyron right in Nigeria. This car, which is one of the greatest technological inventions ever known in the automotive industry, became a rare spectacle after it was spotted in the country.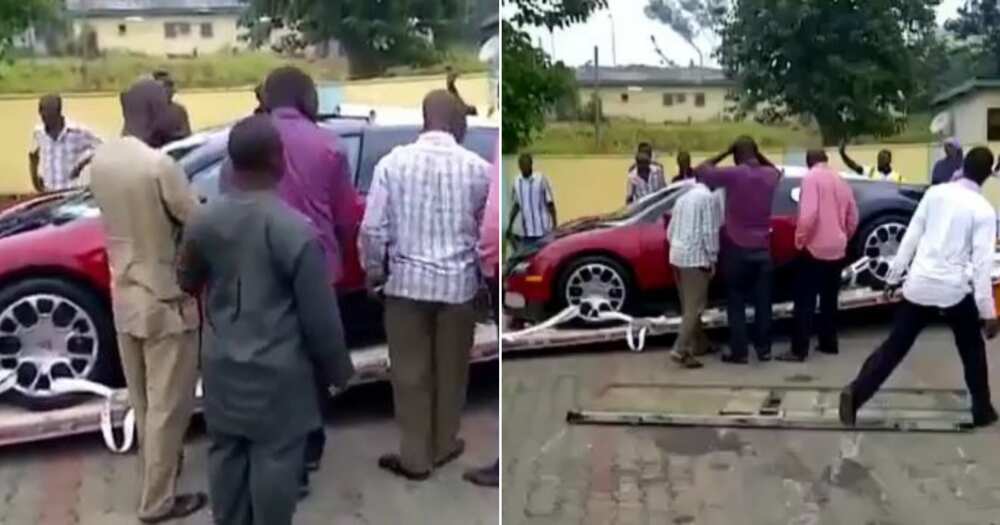 A video of Nigerians gathering around the wonder-on-wheel was recently shared online. In the clip, a number of men and women swarmed around the car and commented on the rarity of this ride known to have been designed and developed in Germany by the Volkswagen Group. This video which is making rounds on social media has generated controversy. Some people are of the opinion that this is the first Bugatti Veyron in Nigeria but some are saying that they have seen up to two different cars of the same model in Abuja.