Ndumiso Madlala is the man behind craft beer Soweto Gold .
He holds a master's degree in chemical engineering and qualified as a brewer in 2007 .The man has won several awards as an entrepreneur Ndumiso Madlala, the man behind the popular craft beer Soweto Gold, left a well-paying job to brew his own beer. According to Men's Health magazine, Ndumiso holds a bachelor's degree in chemical engineering from the University of KwaZulu-Natal.
He also has a master's degree in the same field from the University of Twente in the Netherlands.
He qualified as a master brewer from the Institute of Brewing and Distilling in London in 2007. Ndumiso grew up in Pietermaritzburg and first discovered his love for beer during his undergraduate studies.
Incredibly, Soweto Gold partnered with Heineken in 2017. Despite his amazing success, Ndumiso aims to achieve more: "You have to have passion; you must love what you do."
He joined SABMiller after completing his studies and oversaw 25 breweries in 14 countries. He subsequently took a leap of faith to start his own brewery to cater for the township market.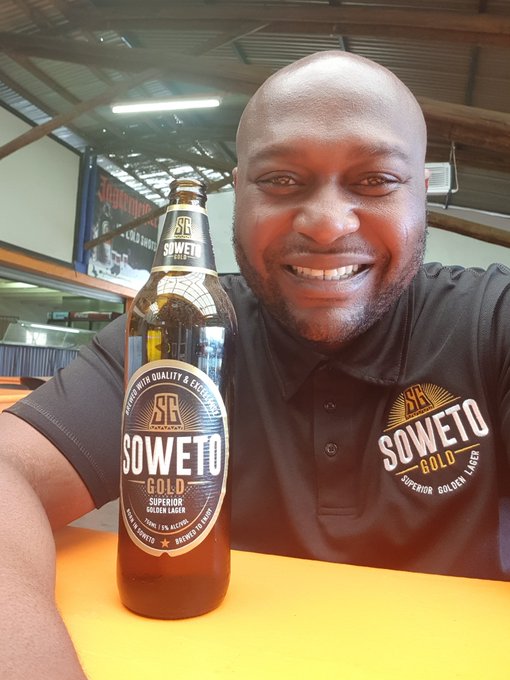 Ndumiso set up his brewery in Orlando West, Soweto. Before long, Soweto Gold became popular and was named 2014's best beer by League of Beers. The Gauteng Department of Economic Development also handed Ndumiso the Township Entrepreneur of the Year award in 2016.
Incredibly, Soweto Gold partnered with Heineken in 2017. Despite his amazing success, Ndumiso aims to achieve more: "You have to have passion; you must love what you do."