The UN said that Khashoggi was "the victim of a brutal and premeditated" murder, "planned and perpetrated" by Saudi officials. The journalist was allegedly strangled in the Saudi consulate in Istanbul.
Saudi Crown Prince Mohammed bin Salman should be investigated over the alleged murder of Saudi journalist Jamal Khashoggi.
That is the conclusion of Agnes Callamard, the UN special rapporteur on extrajudicial executions, who on Wednesday issued her report on the killing.
Callamard cited "credible evidence" that high-level Saudi officials were implicated in the "premeditated" murder.
"Khashoggi has been the victim of a deliberate, premeditated execution, an extrajudicial killing for which the state of Saudi Arabia is responsible under international human rights law," Callamard said in her report based on a six-month probe.
The report stressed that "no conclusion is made as to guilt," but Callamard called for "targeted sanctions" against the crown prince.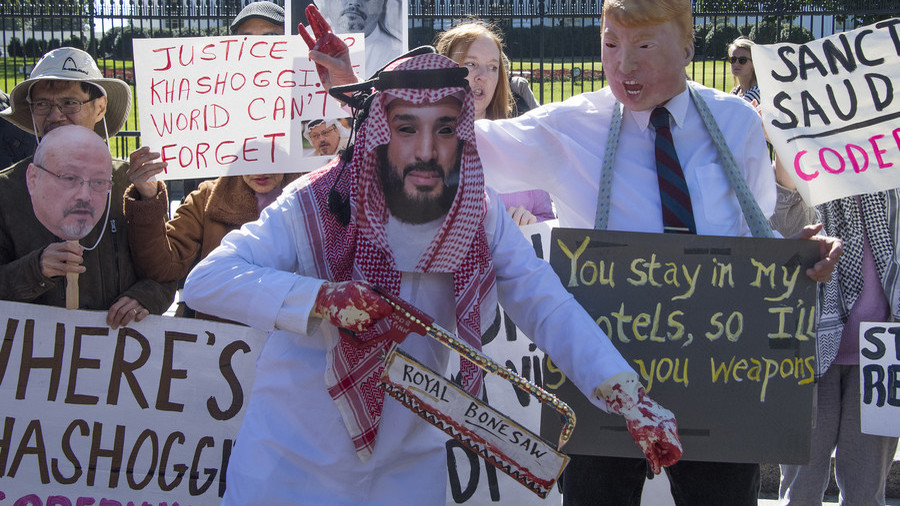 Saudi Foreign Minister Adel al-Jubeir called the investigator's report "nothing new."
After a visit to Turkey in February, Callamard said that Turkish investigators were hampered in their investigation of Khashoggi's killing in Istanbul.
"Evidence collected during my mission to Turkey shows [a] prima facie case that Mr. Khashoggi was the victim of a brutal and premeditated killing, planned and perpetrated by officials of the state of Saudi Arabia," Callamard said.
The UN investigator said that her team could not find Khashoggi's remains but did have access to some "chilling and gruesome audio materials" obtained by Turkish authorities.