The speed in which this fire in #barking spread was crazy! Nothing learned from #Grenfell #barkingfire pic.twitter.com/5mdceE4pAS

— MARAJA (@MARAJA_7) June 9, 2019
A Building with 20 flats has been engulfed in Flames after a Large inferno in East London, the fire spread across 6 floors of the block of flats in De Pass Gardens, Barking at about 15:30 BST.
About 100 firefighters worked tirelessly to subdue the fire which lasted about 2 hours 30 minutes, the cause of the fire is being investigated, a man and woman are being treated for inhaling smoke and there were no cases of injuries.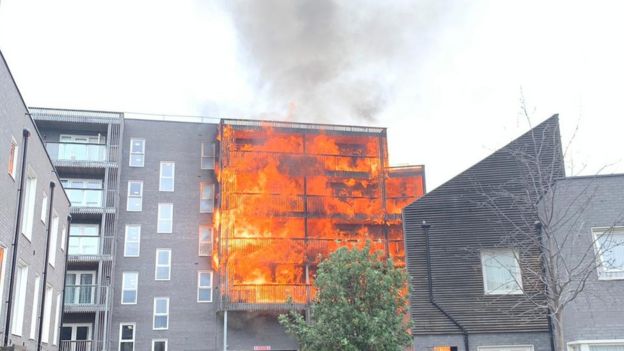 People affected by the fire were told to "take rest" at the Thames View Community Centre – about a mile away from the scene.