A father, Khalid Mustafa 44, and his teenage son Hamza Mustafa have been buried as the first funerals take place for victims of the New Zealand terror attack.
Khalid and  15-year-old Hamza were Syrian refugees murdered last Friday when a man opened fire at two Christchurch mosques.
Hundreds of people gathered as mourners carried the bodies up to a freshly dug Muslim grave site.
Prime Minister Jacinda Ardern later told reporters: "I cannot tell you how gutting it is to know that a family came here for safety, for refuge, and they should have been safe here."
Hamza was a compassionate and hardworking student, said his school principal Mark Wilson, and hoped to become a vet.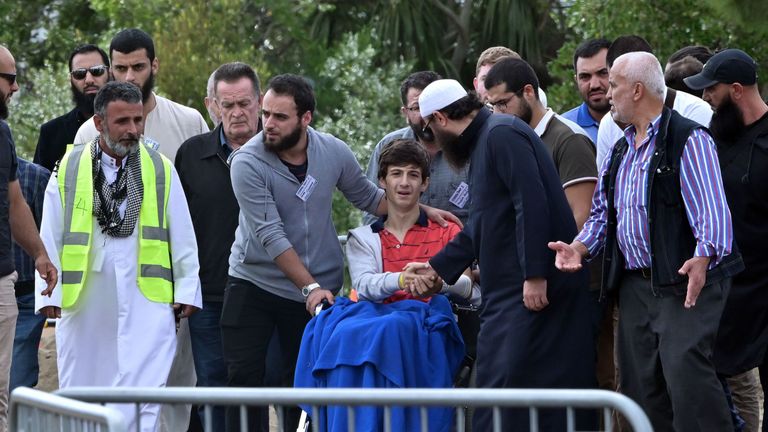 The bodies of 30 of the 50 victims have now been approved for release to families, said Ms Ardern, amid frustration from some relatives over the time it has taken
But Police Commissioner Mike Bush said police had to prove the cause of death to the satisfaction of the coroner and the judge handling the case.
"You cannot convict for murder without that cause of death. So this is a very comprehensive process that must be completed to the highest standard."
A memorial service for the victims is also being planned which could involve international representatives, said New Zealand's PM.
She said there would be a two-minute silence a week on from the attack, and that the Muslim call to prayer would be broadcast on TV and radio on Friday.
"There is a desire to show support for the Muslim community as they return to mosques on Friday," she said.