Ethiopian Prime Minister Hailemariam Desalegn resigned on Thursday amid widespread protests, state media reported.
State-affiliated Fana said the prime minister had submitted a resignation letter to legislators and that "he hoped his resignation letter will be accepted."
"The Prime Minister said he tried his utmost effort to solve the crisis in his country and he is resigning now to be part of a solution to it," Fana reported.
"He also stated he will continue to serve as a Prime Minister until the power transition is completed," it said.
Ethiopia's restive Oromia and Amhara regions have been engulfed by violent protests in recent years, forcing the government at one point to declare a state of emergency that has since been lifted.
Protests erupted in 2016 over political and ethnic marginalization of the Amhara and Oromia people, as well as land seizures and human rights abuses.
Almost 700 people have been killed in the violence since August 2016, the Ethiopian Human Rights Commission said last year.
With independent reporting difficult in Ethiopia, it has been hard for rights groups and journalists to report on the protests and the deaths that have occurred at the hands of security forces.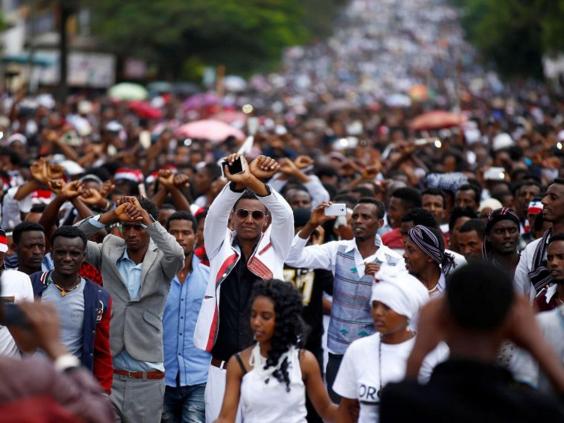 Hailemariam, who has been in power since 2012, has a mixed legacy in Ethiopia.
While some say his softer style of politics has seen the release of several thousand political prisoners, others accuse him of stifling dissent.
Meressa Tsehaye, a legal scholar at Mekelle Universtiy, told dpa the deputy prime minister will most likely replace Hailemariam.