Deutsche Bank laid off staff from Sydney to New York on Monday as it began to slash 18,000 jobs in a 7.4 billion euro ($8.3 billion) "reinvention" that will lead to yet another annual loss, a plan that knocked its already battered shares.
Deutsche Bank has almost 91,500 staff around the world.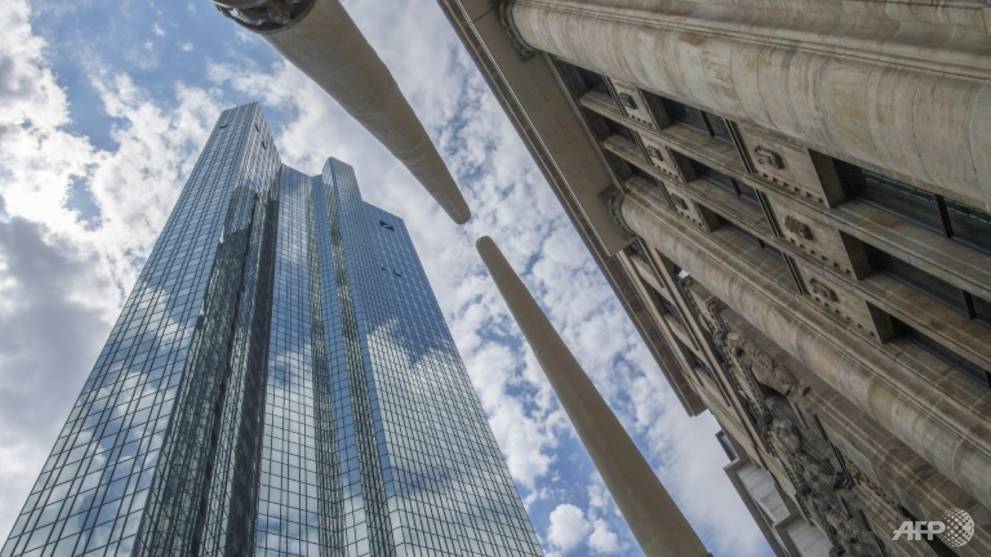 Some analysts were skeptical that the bank could grow future earnings quickly enough to reach a new target to achieve a return on tangible equity of 8% by 2022, compared with a negative return last year.
The bank said on Sunday that it would not need to raise capital to initiate the cuts, which will result in it making a loss of 2.8 billion euros in the second quarter. It will not pay a dividend either this year or next.
Hundreds of employees at the bank's Wall Street office were summoned to the building's cafeteria on Monday morning to learn their fates, sources within the bank told Reuters. During one-to-one meetings with management and human resources, they were told they were being laid off and informed of their severance terms, the sources said.