Boris Johnson's motorcade was briefly blocked by climate protesters while on his way to Buckingham Palace to meet the Queen before he officially becomes Prime Minister.
The police motorbikes and car flanking the incoming prime minister's armored Jaguar XJ Sentinel appeared to be caught off guard by the Greenpeace protesters who held hands to block the path of Boris Johnson.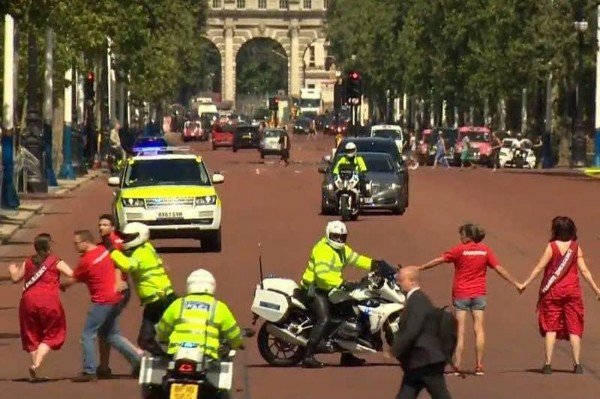 The police along with Range Rover escort SUV quickly rushed to the scene to disperse the protesters before Johnson's car was eventually able to get through.
Unlike the motorcades of the United States and Russian President that boasts of dozens of armored cars and motorbikes, UK Prime Minister's convoy only has few police motorbikes and two to three other SUVs.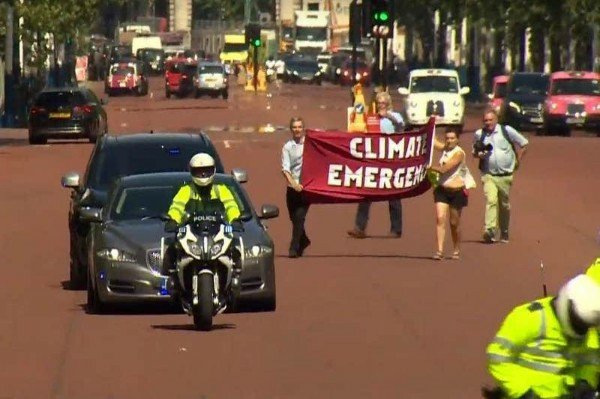 The Greenpeace demonstrators had planned to hand the incoming Prime Minister a letter asking him to recognise there is a climate emergency. The police also confirmed that no arrest was made during the protest.